Visa Energy is a global leading supply chain provider and assemble and deals in pumps for industry, agriculture, shipbuilding, civil construction and fire equipments and OEM replacement parts for major Pumps manufacturers such as Shakti Pumps, Aussie Pumps, Grundfos Atlas Copco – WEDA Pump, Tiger Pump, Franklin Electric, Trojan UV, Water Group and others, .
Our main products are: –
Heavy Duty Industrial Pumps
Irrigation Pumps
Chemical Process Pumps
Vertical Multistage Centrifugal Pumps -SCR Series
Domestic Pressure Booster Pumps – SH & SJP Series
Open well Submersible Pump – SHOS Series
End Suction Coupled Pumps – SNB & SNK Series
Self & Non Self Priming Pump – CRP & NSP Series
Stainless Steel Submersible Pumps in 4", 6", 8", 10" & 12" (0.1 m³/h to 280 m³/h)
Submersible Motors in 4", 6", 8" & 10" (From 0.5 HP to 250 HP)
uPVC Pipes
Solar Pumps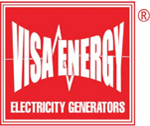 Visa Energy - Diesel Generators | Gas Generators | Marine Generators
Visa Energy GB Ltd strives to undertake our business fairly with honesty and transparency. This must be reflected in every aspect of our business affairs.
Get A Quote
LEAVE A REPLY
Your email address will not be published.