Automatic Synchronizing/Parallel Panels LV – Series SYA808 Panels 4 Poles
Visa Energy are specialist designer and manufacturer of wide range of Auto Synchronizing panels. We manufacture Relay based as well as PLC based synchronizing panels as per our customers' requirement. In relay base Synchronizing panel we use a control & protection relay. Our panels are use for Alternator synchronizing between various Diesel Generator sets, Gas Generator sets, and Turbine generator sets. And also use for entire power system synchronization with Grid as well. Our panels are use in both LT & HT System. These panels are fully automatic as well as manual provision also.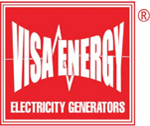 Visa Energy - Diesel Generators | Gas Generators | Marine Generators
Visa Energy GB Ltd strives to undertake our business fairly with honesty and transparency. This must be reflected in every aspect of our business affairs.
Get A Quote